Description
Womens World Cup 2023
Australia & New Zealand. Various dates / locations
The 2023 FIFA Women's World Cup is scheduled to be the 9th edition of the quadrennial world championship for women's national football teams organised by FIFA. The tournament will be jointly hosted by Australia and New Zealand, the first time that the FIFA Women's World Cup will have two host nations, and is scheduled to take place from 20 July to 20 August 2023. The 2023 tournament will see the Women's World Cup expanded from 24 to 32 teams.
BOOKMARK THIS PAGE as packages will be out soon.
The United States are the defending champions, having won the previous two tournaments in 2015 and 2019 but England's Lionesses are set to enter from a strong position having won the UEFA Women's Championship in 2022.
At present, the lionesses are 5-points clear at the top of their qualifying group, leaving them in an excellent position to qualify, pending the final few qualifying games in Group D.
Image courtesy of BBC Sports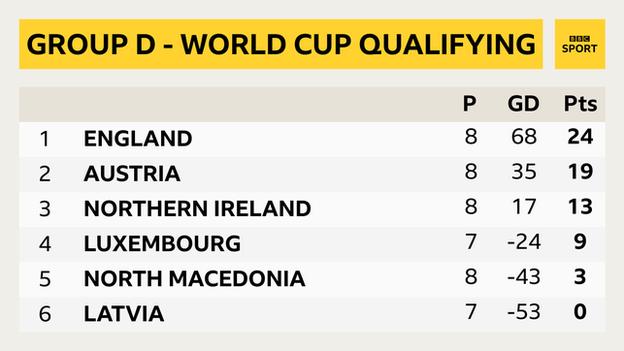 If this event is cancelled due to coronavirus, you will be entitled to a full refund so book with confidence.
All bookings are subject to availability. By confirming a booking, you agree to our terms & conditions.